The City of Wheeling is observing its Sestercentennial or 250th anniversary of its founding in 2019.
In 1769 the Zane brothers – Ebenezer, Jonathan and Silas – claimed their land grant by tomahawk right and established the settlement that was to become Wheeling. In its early years Wheeling played a prominent role as a strategic frontier outpost. The 1782 siege of Fort Henry is widely recognized as the last land battle of the Revolutionary War. A stronghold of Unionists during the Civil War, Wheeling is the birthplace of the only state born of that conflict.
Wheeling's strategic location, access to resources and the ambition and skills of its workers and entrepreneurs fostered the city's ascendance as an industrial and commercial powerhouse. Many of the architectural, cultural and social assets created in 19th and 20th centuries remain, offering a remarkable array of resources for a city of 28,000 people. Today they are being leveraged as the city's current renaissance takes hold. Wheeling 250 provides the opportunity to celebrate our "bright future and treasured heritage."
On February 20, 2018 Mayor Glenn F. Elliott, Jr. and City Council appointed a committee of volunteers to develop plans to observe this milestone anniversary. The Wheeling 250 Committee is comprised of over 30 incredibly talented, diverse and passionate stakeholders, representing a broad spectrum of organizations and affiliations. You don't have to be a committee member to provide a good suggestion for Wheeling 250 and it's not too late to do so.
A yearlong calendar of events, programs and activities is aimed to attract the broadest and largest audience. We invite you to use this web site as your gateway to Wheeling 250.
Wheeling 250 Committee
Jay Frey, Chair
President, Fort Henry Chapter, Sons of the American Revolution
Jeanne Finstein, Ed.D., Co-Chair, Program Sub-Committee
President, Friends of Wheeling
Donna Glass, co-Chair, Twelfth Night Costume Ball
Travis Henline, Chair, Arts Sub-Committee
Museum Project Manager, Wheeling Heritage
Olivia Litman, Chair, Events Sub-Committee
Marketing Director, Wheeling-Ohio County Visitors and Convention Bureau
Erin Rothenbuehler, Co-Chair, Program SUb-Committee
Archival Collections and Web Development, Ohio County Public Library

Tammi secrist, co-chair, twelfth night costume ball

John Bowman
Historian and author
Keith Brown
Adjutant, American Legion Post 1
Brother John Byrd
Vice President, South Wheeling Preservation Alliance

jodi c. carder

Linda Comins
Journalist, Wheeling Intelligencer
Reno DiOrio
Headmaster Emeritus, The Linsly School
Sean Duffy
Adult Programming and Publicity, Ohio County Public Library
Robin Dunbar
Board of Directors, Wheeling Symphony Orchestra Society
The Hon. Glenn F. Elliott, Jr., ex officio
Mayor, City of Wheeling
Hydie Friend
Former Executive Director, Wheeling Heritage
Wendy Hodorowski
Marketing Director, The Health Plan
David Javersak, Ph.D.
Dean Emeritus, School of Liberal Arts, Professor of History Emeritus, West Liberty University
Stephen Johnston
Business Continuity Coordinator, Orrick, Herrington and Sutcliffe, LLP
Debbie Jones
Site Manager, West Virginia Independence Hall
Rick Jones
Assistant Superintendent, Ohio County Public Schools
John Mattox, Ph.D. *
Founder and Curator, Underground Railroad Museum
Holly McCluskey
Curator of Glass, Museums of Oglebay Institute
Jesse Mestrovic
Parks and Recreation Director, City of Wheeling
Susie Nelson
Executive Director, Community Foundation for the Ohio Valley
Craig O'Leary
Program Manager, Regional Economic Development Partnership
Randall Reid-Smith
Curator, West Virginia Department of Arts, Culture and History
Michele Rejonis
Marketing Specialist, City of Wheeling

ron scott, jr.

Director, Cultural Diversity and Community Outreach, YWCA Wheeling
Debi Smith
Wheeling Chapter, Daughters of the American Revolution
Joan Stamp
Wheeling Park Commissioner
Erikka Storch
President, Wheeling Area Chamber of Commerce
Betsy Sweeny
Preservation Program Manager, Wheeling Heritage
Gary Timmons
Fort Henry Days Living History
*Deceased
---
Twelfth Night Costume Ball Committee
Donna Glass & Tammi Secrist, CO-CHAIRS
Saun Capehart
Mary Beth Hughes
Paula McClure
Host Auxiliary
Missy ashmore
raina burke
emily freeman
laura mull
In Memoriam: Dr. John S. Mattox
Dr. John S. Mattox, 84, of Flushing, OH went home to be with the Lord on Wednesday, July 17, 2019.
He was the beloved husband of the late Rosalind Mattox; loving father of John R (Jennifer) Mattox Jr., of Blacklick, OH and Suzanne (James) Evans of Solon, Ohio; grandfather of Hillarie and Camille Mattox and Courtney and James Evans Jr.
He was born in Raleigh, NC on June 22, 1935, a son to the late Henry and Susie Mattox.
He is also preceded in death by his brothers, Jackie and William Smith; and close cousin, Dorothy Lee Alston-Williamson. Surviving are many nieces, nephews, and cousins; and close family friends, Howard and Gloria Tyler.
John graduated from Huston-Tillotson University in Austin, Texas. In 2008, he received an Honorary Doctor of Public Services Degree from Ohio University. In addition, John served in the U.S. Air Force from 1959-1965.
Dr. Mattox worked as a senior account agent for Allstate Insurance Company. He retired from selling insurance in 1994, and established the Underground Railroad Museum with his wife. For the past 25 years, he served as the curator for the museum. He lived his life with purpose and vision, educating youth, empowering others, and giving back to the community. His smile and warm personality embraced all that entered the museum.
He was a member of the Trinity Gospel Fellowship Church of Flushing. He was commander of the American Legion Post 366. He enjoyed volunteering with various community organizations and serving on the national board for A Special Wish Foundation. In addition, he served as a board member for Union Local Schools, Harrison Community Hospital, Ohio University Eastern, Sargus Juvenile Center, Belmont Correctional Institution, and numerous other organizations.
Dr. Mattox was a valued and active member of the Wheeling 250 Committee. He contributed as a presenter in two programs, one devoted to Lucy Bagby, the last fugitive slave returned to her owner, and another focused on slavery in Wheeling.  He was also instrumental in planning Wheeling's first Juneteenth Celebration as part of Wheeling 250. A scholar, historian and presenter, he was generous in sharing his gifts and was a consummate gentleman. He will be greatly missed.
On top of his tremendous contributions to Belmont County, he enjoyed traveling, reading, and spending time with his grandchildren.
Dr. Mattox's funeral was held on July 20 at Friends Church in St. Clairsville and interment was in Rock Hill Cemetery, Flushing.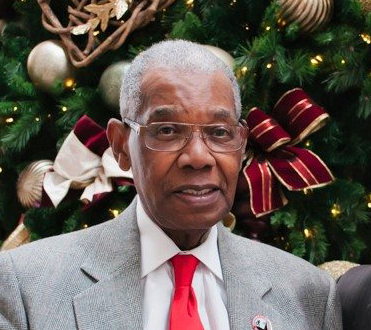 Sponsors & Partners
WHEELING 250 SPONSORS
---
wheeling suspension bridge 170th anniversary celebration sponsors
As of june 19, 2019
$5,000
panhandle cleaning & restoration
$2,500
McKinley Carter Wealth Services 
McKinley Architecture and Engineering
The Health Plan
wheeling heritage
$1,500
American Electric Power
Wheeling Island Hotel Casino and Racetrack
$1,000
Bordas and Bordas Attorneys, PLLC
w. peterson holloway, jr.
Main Street Bank
Wheeling Nailers
$500
The diocese of wheeling-charleston
rabbi joshua and rebecca lief
straub automotive
personnel, inc.
donor
ziegenfelder company
Thanks to WesBanco Arena box office for managing our ticket sales!
TWELFTH NIGHT COSTUME BALL SPONSORS
Supporting Sponsors
City of wheeling
jay frey & michael hires
friends of wheeling
Orrick, Herrington and Sutcliffe, LLP
Wheeling Heritage
WESBANCO
Contributing Sponsors
regional economic development partnership
the health plan
wheeling-ohio county convention & visitors bureau
Donors
bonnie D. anderson
marion h. drews
virginia dulany, md
maggie & robert hazlett
naomi & stan klos
jeremy c. mccamic
wendy & phil polack
dr. & mrs. donald robertson
shirley & george weaver
becky & bill wilmoth
---
Partners
American Legion Post 1
Community Foundation for the Ohio Valley
Fort Henry Chapter, National Society, Sons of the American Revolution (www.fthenrysar.org)
Fort Henry Days Living History
Friends of Wheeling
In Wheeling Magazine
Museums of Oglebay Institute
Ohio County Public Library (www.ohiocountylibrary.org)
Ohio County Public Schools
Ohio Valley Civil War Roundtable
Ohio Valley Trail Partners
The Linsly School
Regional Economic Development Partnership
South Wheeling Preservation Alliance
Underground Railroad Museum
West Virginia Department of Arts, Culture and History
West Virginia Independence Hall
Wheeling Area Chamber of Commerce
Wheeling Area Genealogical Society
Wheeling Arts & Culture Commission
Wheeling Branch, NAACP #3239
Wheeling Chapter, National Society, Daughters of the American Revolution
Wheeling Chicken and Rib Cookoff
Wheeling Heritage (www.wheelingheritage.org)
Wheeling – Ohio County Convention and Visitors Bureau
Wheeling Nailers (www.wheelingnailers.com)
Wheeling Park Commission
Wheeling Symphony Orchestra Society
Weelunk (www.weelunk.com)
YWCA Wheeling