Wheeling 250 Memorabilia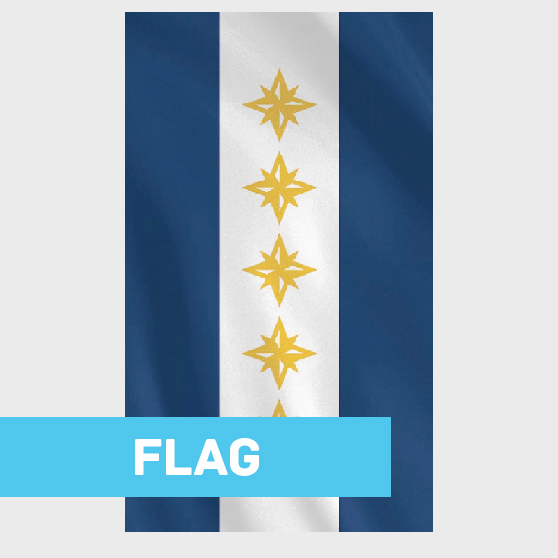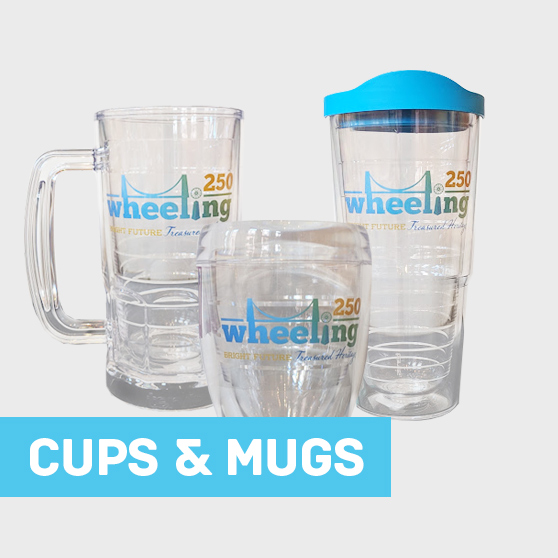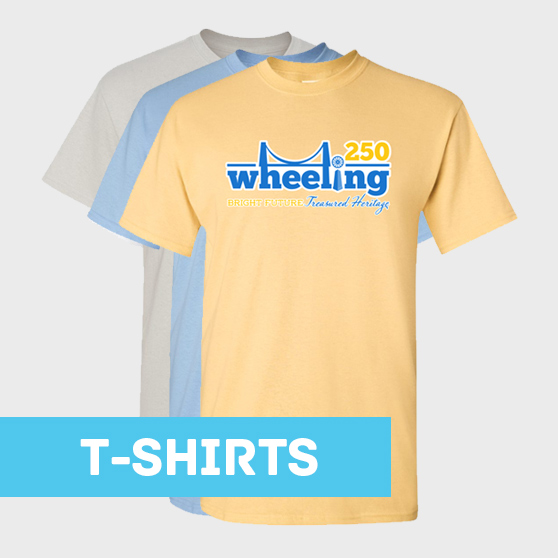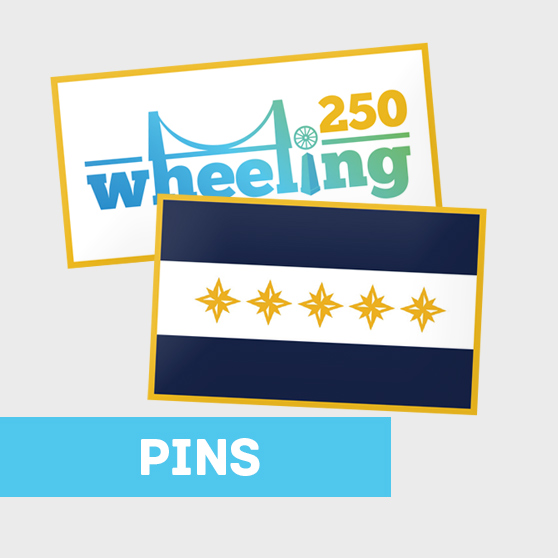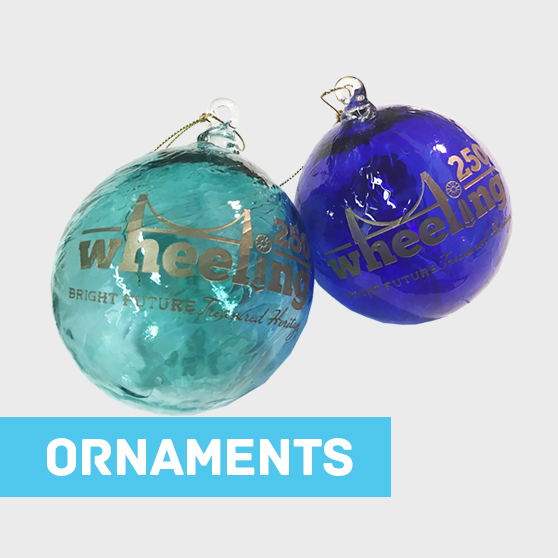 Price List
Flags
Outdoor
Made of Nyl-Glo fabric, with grommets for flying from a flagpole
2 ft. x 3 ft. (with sleeve, not grommets)
$30.00
3 ft. x 5 ft.
$30.00
4 ft. x 6 ft.
$40.00
6 ft. x 10 ft.
$150.00
Indoor
Made of Nyl-Glo fabric, with gold fringe and a sleeve for mounting on a flagpole and floor stand.
3 ft. x 5 ft.
$44.00
4 ft. x 6 ft.
$57.00
Garden Banner
Made of Nyl-Glo fabric with a sleeve for mounting on a garden banner holder.
12 in. x 18 in.
$14.00
Stick Flags
Made of silk and mounted on a black lacquer stick.
4 in. x 6 in.
$3.00
8 in. x 12 in.
$6.00
All City of Wheeling flag products are made in the USA by the Annin Flag Company.
---
T-Shirts
All sizes are $15 each. Available at the Artisan Center.
---
Cups & Mugs
| | |
| --- | --- |
| 24 oz. Mug | $23.00 |
| 16 oz. Mug | $18.00 |
| Beer Mug | $22.50 |
| Stemless Wine | $20 |
---
Flag/Logo Pins
All pins are $5 each. Available at the Artisan Center.
---
Glass Ornaments
All ornaments are $25 each. Available at the Artisan Center.
Where to Buy
Wheeling Artisan Center
The Wheeling Artisan Center Shop is Wheeling's premier gift shop: A specialty shop featuring unique, handmade creations from local artisans.
For over two decades, our specialty gift shop has featured unique, handmade gifts for all occasions. Handpicked by our shop curator, we focus on selling West Virginia, Appalachian, and US products. With a large collection of glassware, local artwork, pottery, books, and food products, you will find special gifts for birthdays, holidays, house-warmings, and hosts.
Location & Contact
1400 Main St
Wheeling, WV 26003
(304) 232-1810
https://wheelingheritage.org/artisan-center-shop/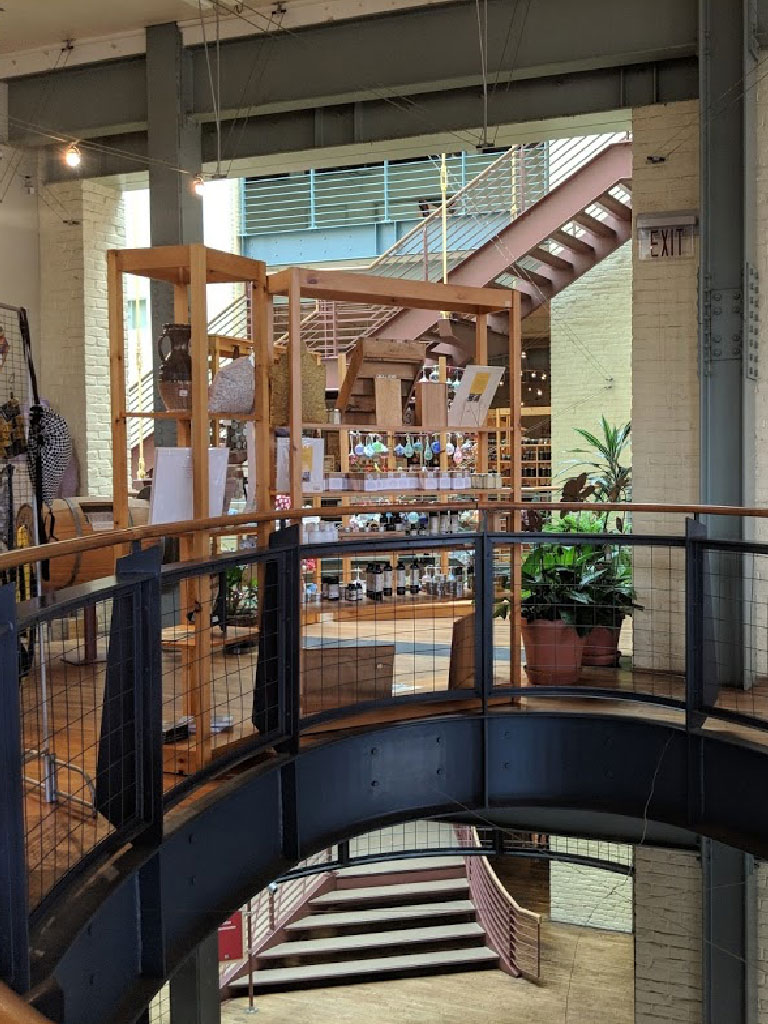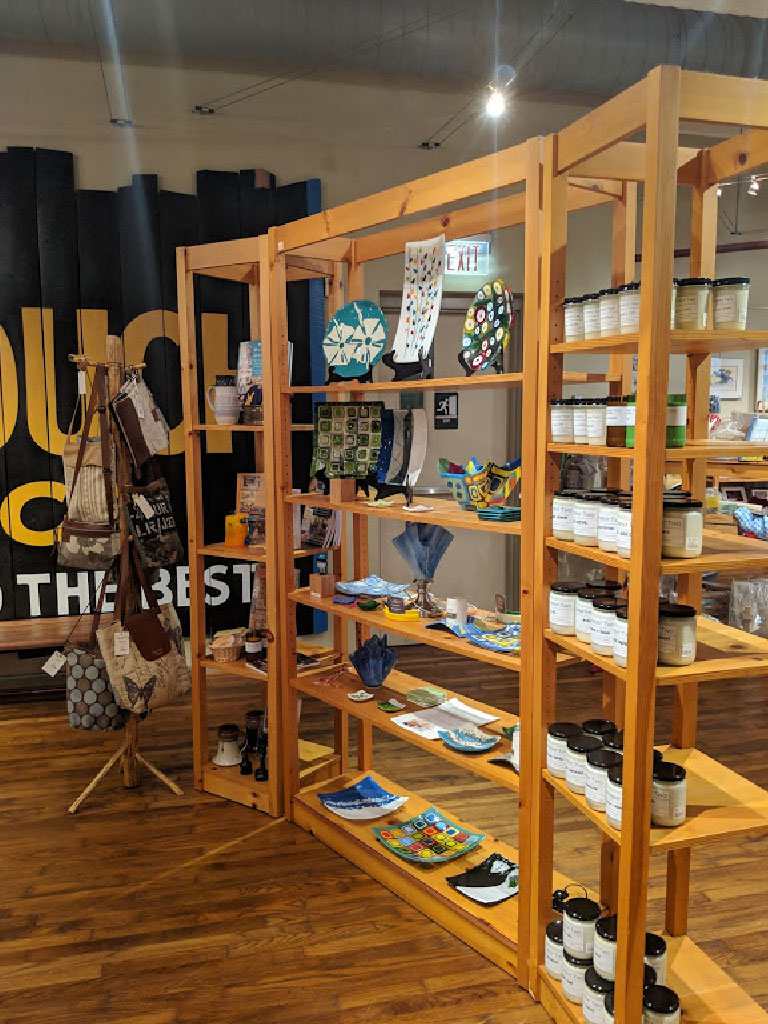 West Virginia Independence Hall
West Virginia Independence Hall is a historic government building at 1528 Market Street in downtown Wheeling, West Virginia. It opened in 1859 for the federal government as a Custom House, post office, and courtroom. It is historically significant for its role in the American Civil War. It hosted the Second Wheeling Convention and the West Virginia State Constitutional Convention, which resulted in the formation of the State of West Virginia. It was designated a National Historic Landmark in 1988 and is now a state-run museum, housing exhibits on the Statehood of West Virginia and Civil War history.
Please note: all purchases at WVIH are cash only.
Location & Contact
1528 Market St
Wheeling, WV 26003
(304) 238-1300
http://www.wvculture.org/museum/wvihmod.html